Bicycling is pure fun, let alone the health advantages that come with it. That is why at Dave's Bike Shop, we have a team of highly trained mechanics who are always ready to help you continue enjoying cycling. Whether you are looking for the best selection of bikes to choose from, a minor turn-up, or a complete overhaul from a trustworthy bike shop in Mendocino County, CA, we got you covered.

---
New Bikes in Mendocino County, CA
We are proud to offer our customers in Mendocino County, Lake, and Sonoma County a wide selection of bikes that include BMX bikes, cargo bikes, road cycles, hybrid models, upright bikes, and kids' bikes. We also stock bike accessories such as tire pumps, seats, parts, helmets, pads and guards, cargo tailor, etc. We believe that a bike shop is a destination for cyclists but not a store for bikes. And that precisely who we are – a destination for cyclists.
Mountain Bikes
Mountain bikes are a perfect fit for a lot of adventures. They are also a great choice if you are looking for a challenging work out or taking a break from their daily routine. Many studies suggest that outdoor activities improve your health (both mentally and physically), which is why you need an efficient mountain bike.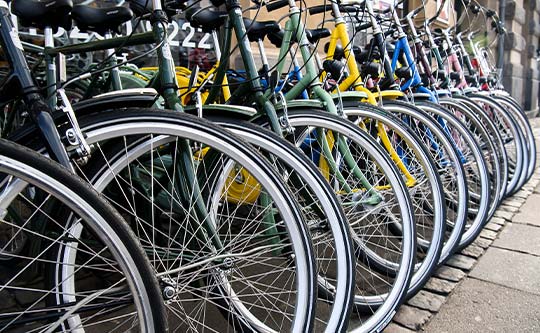 Road Bikes
Are you looking for the fastest bike? Road bikes are an excellent choice for any rider, whether you are a professional racer or a weekend warrior. These bikes are designed with lightweight material and skinny tires for fast speed and uncompromised performance.
Kids Bikes
There is no better way to have some fun with your kid than cycling with them. Dave's Bike Shop offers a wide variety of bikes for kids of different ages and stages. Cycling can help you instill confidence and a sense of freedom in your kids since they learn to be accountable for their actions.
---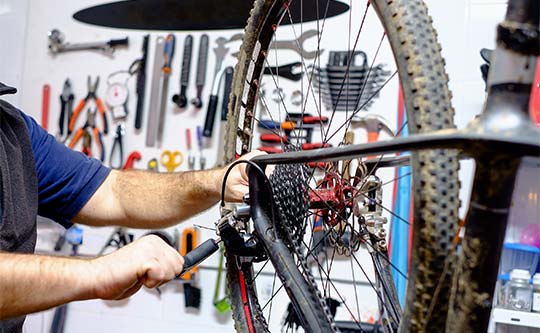 Bike Repair in Mendocino County, CA
At Dave's Bike Shop, we provide bike repair and maintenance services for our customers in Mendocino County, Lake, and Sonoma County, CA, and its environs. We have a team of professionally trained mechanics who have several years of experience in providing across-the-board services such as bike repair, complete overhauls, and maintenance. Moreover, we use modern-day tools to meet your cycling repair needs.
Mountain Bikes
A highly maintained mountain bike will always make your cycling enjoyable. Nothing can be more frustrating than a mountain bike that breaks down just before you head out for some fun. That is why we believe that excellent mountain bike repair services are crucial for mountain bike loves.
Road Bikes
How often do you ride your road bike? Well, if you use this bike more than three times every week, you must get it tune-up at least every month. We offer comprehensive road bike repair services for Sonoma County residents.
Kids Bikes
Although children love the experience that comes with cycling, their bikes are more likely to break down compared to adult bikes. We have noticed an overwhelming increase in the demand for kid's bike repairs in the recent past. But, with our team of professionals, we always find a lasting solution to your broken bike.
---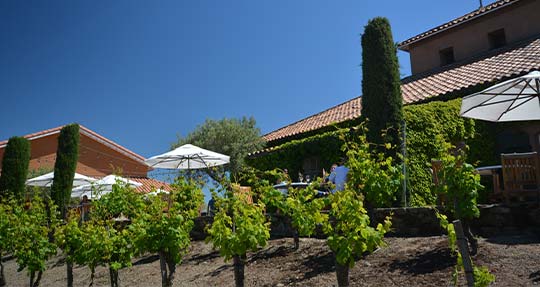 Points of Interest & Activities in Sonoma County, CA
We are proud to provide you with some of the best bike selections in addition to bike repair services. Some of the areas we offer bike repair services in Sonoma County, CA, include:
Sonoma Coast Vineyards
Do you like the taste of Sonoma Coast Vineyards' cool climate wines? This is an excellent place for biking for most locals, especially those who want to go for a picnic at Sonoma Coast Vineyards' expansive knoll. If your bike breaks down at this location, get in touch with us for immediate assistance.
Mammoth Rocks
Mammoth rocks are a great place to go biking as well as enjoy a beautiful coastline. You also can climb the rocks at this place if you wish to participate in some more physical exercise. Bike along the coastline without any worries because our repair team at Dave's Bike Shop is always ready to help in case of a breakdown.
Bodega Bay
Other than being a fishing village, Bodega Bay is an excellent place to go hiking and biking. With over 60 parks at this place, you are welcome to bike through the redwood forests. Whenever you need a bike to enjoy yourself at Bodega bay, or you want it tuned-up, call us.
Santa Rosa
Santa Rosa is full of historic districts, art, and local neighborhoods. Ride along while exploring the architecture of this location. Although bikes can make your movement in this location easier, they can sometimes let you down. And that is precisely why we offer bike repair services in Sonoma County, CA.
Sonoma Nesting Company
Sonoma Nesting Company is a lovely location to have some good with friends and family members. If you live in this neighborhood and wish to go for outdoor activities, you might need our high-quality bikes.
---
Do you need High-quality bikes or bike repair services in Mendocino County, CA?
Bikes are a means of moving from one point to another, a way to explore, and an excellent alternative for your gym membership. At Dave's Bike Shop, we are happy to offer some of the best bikes that you can find in the market today. We also provide bike repair services through Lake Sonoma County, CA.
Get in touch with us today for high-quality bikes and exceptional bike repair services. Your satisfaction is our priority!
---
Mendocino County Bike Shop FAQs
Want to know more about our bike shop and bicycle repair services? Here are our frequently asked questions:
What brands do you carry?
At Dave's Bike Shop, we have a wide variety of bike brands, such as:
✓ Fitbikeco
✓ S&M Bikes
✓ Fuji bikes
✓ Chase bicycles
✓ Electra bikes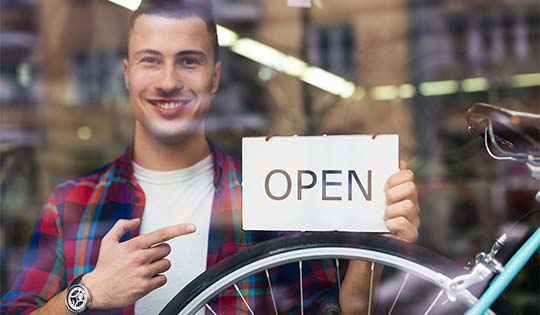 Can You repair my Schwinn bicycle?
Yes. In case your Schwinn bicycle is broken or needs some tune-up, we are always happy to help.
Do you carry cycling accessories?
Yes. We carry cycling accessories whenever we come to repair your bike. Some of the accessories we carry include, but are not limited to, a pump, inner tube, tire levers, multi-tool, emergency patches, and an old stripe of a tire.