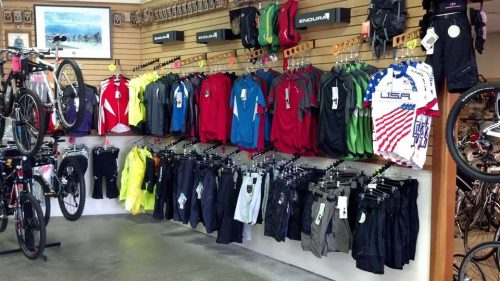 Dave's Bike Shop is proud to be your local destination for bike services. Whether you're looking for new gear for your bike or you need a bike rental in Ukiah, CA for the day, you'll find everything you need at our shop!
Bike sales
If you're looking for a great selection of bikes to choose from, in a range of styles and brands, look no further! Our inventory includes a bountiful number of bikes for sale in Ukiah, CA, meant to cater to every level of cyclist, from casual riders to seasoned pros. Come to us for cargo bikes, BMX bikes, upright bikes, hybrid models, road cycles, and kid's bikes in Ukiah, CA. We also carry top-name brands, including:
Breezer Bikes
Eastern Bikes
Electra
Fuji
Trek
Pivot Cycles
SE Racing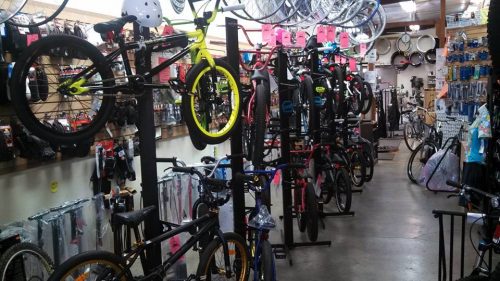 In addition to a quality selection of bikes, we also stock all of the essential accessories you need to enjoy your time on two wheels. Come to us for helmets, parts, seats, tire pumps, vehicle racks, panniers, cargo trailers, pads and guards, insulated bottles, and more. Even if you're not sure what you're looking for, our helpful staff will make sure you get the parts and accessories you need.
Bike repairs
Like a car, your bike will need routine maintenance and repairs throughout the years you own it. When that time comes, visit Dave's Bike Shop. We can deliver tune-ups and repairs that keep your bike spinning perfectly, so you can ride safe and sound. From the brakes to the chain, derailleur to the frame, our expertise covers every aspect of your bike.
If you're a seasoned cyclist who knows their way around a bike, we also provide bike parts in Ukiah, CA. We understand wanting to do your own repairs, so we make it simple and easy!
Bike rentals
Want to spend the day atop a bike, but don't want to buy a brand-new model? No problem! We offer bike rentals so you can have the best of both worlds. From a road bike to a mountain bike in Ukiah, CA, we'll outfit you with a rental that's right for your needs. Some of the models we rent include a Trek 7.2 FX and Gary Fisher Marlin 29er.
For more information about the bikes we have for sale or rent, or to inquire about repairs and maintenance for your bike, please give us a call today at 707-462-3230.
Trek 7.2 FX Sizes: 15″ | 17.5″ | 20″ | 22.5″
7.2 FX Rental Prices: Day Rental Fee: $35 | 3 Day Rental Fee: Call for Pricing | 7 Day Rental Fee: Call for Pricing
Hybrid Fitness (7.2 FX) combines the speed of a road bike, the gearing of a mountain bike, and the comfort of a city bike. Its versatile nature allows the rider to enjoy a sprint through the country side with a comfortable ride through town as well.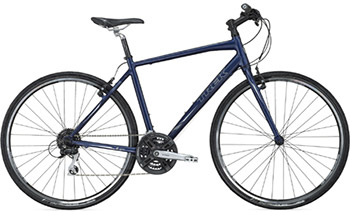 Gary Fisher Marlin 29er Sizes: 15.5″ | 17.5″ | 19.5″
Marlin Rental Prices: Day Rental Fee: $50 | 3 Day Rental Fee: Call for Pricing | 7 Day Rental Fee: Call for Pricing